Pastor Dr. Annijulette and Pastor Carson Jr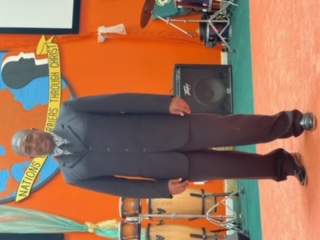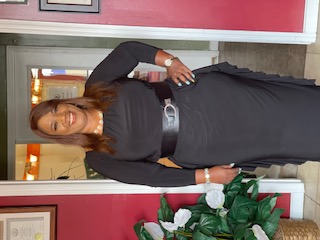 Pastor Prophet Carson Thompson Jr. and Dr. Annijulette are Natives of Savannah, Georgia. He is the oldest son, and she is the youngest daughter born to Apostle Carson and Dr. Deloris Thompson. "The Dynamic Brother Sister Team" was educated in the Savannah Chatham County Public School System. He graduated from Tompkins High School, and she graduated from Groves High School. He furthered his education at North Carolina Theological Seminary. He is currently a longshoreman at ILA local 1414. Dr. Annijulette graduated from Savannah State University with a dual B.S degree in Biology and Chemistry and a minor in Business Administration. She received her Master's in education in College Administration and Leadership from Kaplan University in Ft. Lauderdale, FL. She also received an earned Doctor of Divinity from North Carolina Theological College. She is currently seeking a Doctor of Psychology.

Dr. Annijulette was a teen's personal nurse to Overseer Apostle Dr. Idell Cheever. Prophet Carson Thompson Jr. served on the camera crew and music department under Overseer Apostle Dr. Idell Cheever. Their parents Apostle Carson Thompson Sr. and Lead Pastor Dr. Deloris S. Thompson brought them to Pentecostal Miracle Deliverance Center at nine months and 3. "The Dynamic Brother Sister Team" served as members on several auxiliaries and outreach churches there for over 23 years with their parents under Overseer Apostle Dr. Idell Cheever. Dr. Annijulette and Prophet C. E. Thompson Jr. were licensed to preach at Redeem Fellowship International, a non-denominational full gospel church under the leadership of Dr. Deloris S. Thompson.
The dynamic brother-sister team currently serves as Pastors and leaders in several community roles. They are God's servants, effective and quality word teachers, preachers, and powerful praying leaders. Their compassion for connecting people of various ethical backgrounds and communities and helping through social and economic empowerment and kingdom-building makes them leaders after God's Heart to help Dr. Deloris S. Thompson reach nations.